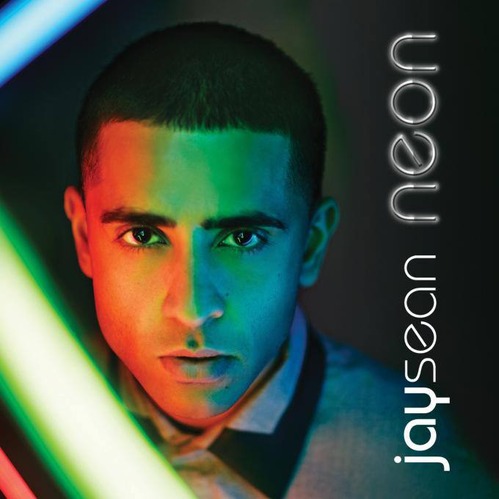 Jay Sean returns with his fourth studio album "Neon" set to be released on July 30th. Jay Sean made a huge splash in the US in 2009 with his #1 hit song "Down" featuring Lil Wayne and has yet to achieve anything close to the success of that. He did have some success with a few singles after that, his last being in 2011, but his last few singles have somewhat flopped. With his new album "Neon", he looks to come back into the spotlight with a more R&B influenced album. With features such as Ace Hood, Rick Ross and Busta Rhymes could this be what gets him back on to radio?
The first single was set to be "I'm All Yours" featuring Pitbull but after having low sales it was scrapped for "Where You Are". "I'm All Yours" was a typical Pitbull featured dance track with a generic pop/dance sound. It was nothing special especially for a first single so it's no surprise it didn't do so well. The new first single "Where You Are" is a much more laidback midtempo track with pop and R&B influences. It's a catchy number but doesn't have much to give as a first single.
The second single "Mars" featuring Rick Ross is a R&B song that sounds very similar to the likes of Usher. It sounds so much like Usher that I wouldn't be surprised if it was passed on to Jay Sean from Usher. It's not the best track but so far from what has been released from "Neon" it is the best single yet.
Overall Jay Sean has a lot of work cut out for him because so far none of these singles have made much of an impact and frankly none of these singles are all that great. They are all decent and solid tracks that don't really grab the attention needed for another hit song. So far my favorite part of the album is the breakdown on "I'm All Yours" where you just here the "Hey oh yeah oh hey oh yeah" which isn't exactly the best thing when you have already released a few singles.  Here's hoping the rest of the album at least has something more to offer possibly the featured tracks with Busta Rhymes and Ace Hood.
Check out for yourself the first single "Where You Are"
Here is the old first single now just a buzz track "I'm All Yours" featuring Pitbull
Here is also his second single "Mars" featuring Rick Ross